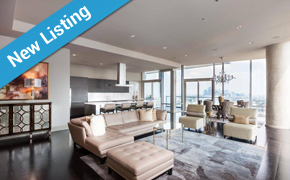 I'm leaving again.
This is my last week home after being here for about 5 months. I'm going back to school town this week and starting the semester on Monday. There are a lot of sad things about these days, but there's also a happy side.
Since I've been home I've reconnected with a lot of my childhood friends. I was working with my best friend Angela so I saw her on most days. We also work out together and she has served as my relationship counselor. Suzy's home was the location of many evening girl gatherings around the hookah, coffee, and maybe a rented DVD or a card game. Randy has been my partner in crime ever since she moved back home a couple months ago when she separated from jerkface (her husband). I've also made some new relationships like with my friend Sam who might just be the friendliest hot girl I'll ever meet. In addition, I've actually become friends with my sister; we've been hanging out a lot lately. So saying goodbye is going to be a really difficult thing to do....I mean REALLY difficult. I've already gotten a head start with the crying.
I'll also no longer be working plus I have greater expenses, which means I have to readjust some of my spending habits if I don't want to get myself in trouble. No more Sephora, massages, and facials. I'm also going to be saying goodbye to having responsibility-free evenings that I've been spending hanging out, liesure reading, or watching tv. Another aspect I'm not looking forward to is despite the fact that I've been doing pilates and cardio regularly-I've been eating a lot of bad food and I'm going to university city having gained about 10 lbs since I left it. I've considered going on a crash diet but that lasted about a day. It's ok though, I know it'll come right off once I get settled into my new disciplined and scheduled routine. I'm definitely going to go back to training or take up pilates if I can find a conveniently located studio.
I've also already had a rough start, my apartment isn't going to be ready until september so I'll be staying with friends until then which is not going to be the most convenient thing.
Despite all that, I have a lot of things to look forward to as well. I really love the city itself, it's a comfortable place to be living in. I'm excited about going back to school and having the opportunity to achieve. I actually can't wait to sit in front of a set of lectures in a library and study; I can't wait to do well and kick some test booty! Especially after spending these past few months working long hours and making a very modest hourly wage. Now I just want to be the best eye doc I could possibly be!
I'm excited about the people. I miss my school friends and we've already been making plans for when we all get back. Also, I'm excited about meeting people in the new classes..I know there are going to be some new muslim or arab faces a few I've already gotten acqainted with thanks to facebook. Socially speaking, I think it will be a fun year.

Another thing I have to look forward to is my new apartment! I'm going to be staying in a really nice downtown luxry condo. Thanks to the economic and housing crisis, me and my roomate were able to negotiate an awesome deal. The drawback is that it's kind of far from my campus, but it'll be worth it and it's a fair arrengement since it's the midpoint between me and my roommate's campus.
Plus, I made a deal with Randy that if I do well this semester we're going to go on a girls' vacation. We considered a European country, but less of our friends are going to be able to join us. So now we're leaning towards a ski trip. Vail, Colorado perhaps? Anyone been there before?